New Orleans Estate Planning Lawyer
Establishing an Estate & Succession Plan to Protect Your Assets
There are many different steps that you must take in order to plan for the future. Putting together a thorough and concise succession and estate plan is very important to ensure that your assets are protected and that your family is provided for. A skilled and experienced New Orleans estate planning attorney can help you to put together creative solutions which account for all of the possibilities.
At Lowe Stein, LLC, we have been practicing law since 1987 and have the necessary skill and knowledge to properly manage and preserve your assets. You can count on us to use strategic foresight to your advantage, working with you to plan for your future.
---
For more information or to schedule a consultation, contact us online or call 504-517-8160 today to speak with our New Orleans estate planning attorneys.
---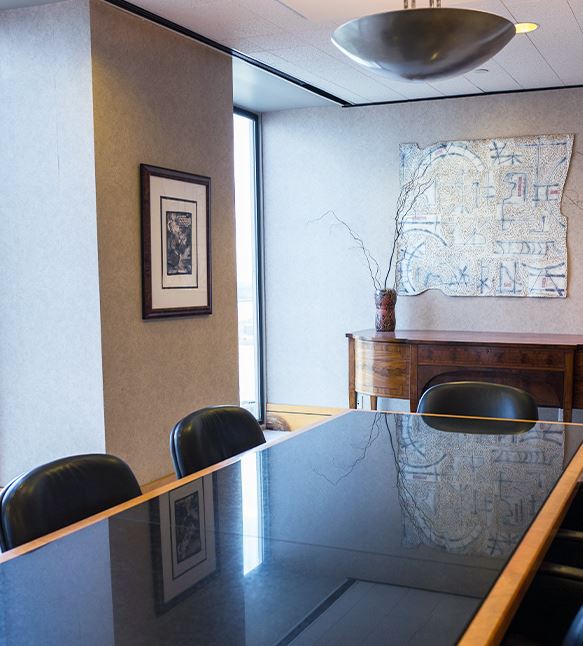 Estate Planning Services in Louisiana
Throughout the years, our New Orleans estate & succession planning attorneys have helped people like yourself who have worked in all different fields, are business owners, real estate owners, and high-net worth individuals and executives. We understand all of the ins and outs of estate planning, from tax efficiency to the preparation of wills and trusts. Our New Orleans estate planning lawyers recognizes how hard you have worked throughout your life to earn your wealth and assets, and we aim to do whatever it takes to protect them. We have earned a reputation for providing great work to our clients and for our honesty and integrity.
Our New Orleans estate planning services may include:
Preparation of wills
Preparation of trusts
Disability planning
Powers of attorney
Tax gifting
Charitable giving
Hire an Experienced New Orleans Estate Planning Lawyer to Advise You
We realize that each and every one of our clients is unique, and therefore we customize our approach to fit the exact challenge that you are facing. You can rely on our New Orleans estate planning attorneys to provide you with the personal care and attention that you deserve.
Differences Between a Will & Trust in Louisiana
While no estate plan is alike, most will contain both a will and trust that are modifiable while the testator/trustor is still alive. While they both share similar attributes, there are several key differences to consider in each:
Will – these are documents drafted and submitted in writing that delegate which family members or inheritors will receive property or financial assets from the estate. Wills can also dictate who will become guardians of the children, if applicable. If someone dies without a will, then the state of LA will deem it to be "intestate" and their laws will determine the fate of the person's property
Trust – these act in a similar fashion to wills in that they detail your wishes for the property you'll leave behind. The big difference between the two is that trusts allow you to manage the estate while you're alive and coherent. This helps to provide both flexibility and peace of mind. There are many types of trusts that adapt to your specific needs such as shelter, marital, asset protection, and life insurance.
---
Our New Orleans estate planning attorneys can help create a plan that fits your goals for both the short and long term. Call us today!
---
Succession Planning in Louisiana
Power of Attorney in Louisiana
In legal terms, a Power of Attorney is called a Mandate in the state of Louisiana. Essentially, a Mandate is a legally valid contract that gives an individual, also called an Agent, the authority to make decisions that apply to your finances and medical options. If you choose to have multiple Mandates handling different aspects of your plan, that is an acceptable option and would be upheld in court. Since Louisiana does not honor "Durable Power of Attorney", any contract created will be deemed invalid upon the person's death. Only if the person is incapacitated will the Mandate have control. Due to the substantial responsibilities of a Louisiana Mandate, you will need the trusted guidance from our estate planning attorneys in New Orleans. We can even help you with selecting a Mandate that will have your best interests at heart.
What is Succession Planning?
Per Louisiana law, succession planning is the process by which an individual's property is divided among the heirs to the estate. This is often called probate in other states. Like probate, not every piece of property will be considered up for grabs. If the estate has named beneficiaries, then it would not qualify for succession. Examples of this would include retirement assets, 401k plans, and various forms of insurance policies. Succession is truly only required if there is no other alternative for proper asset distribution.
Having a succession can also provide a means for creditors of the decedent to impose their right to be paid. For example, an heir to the estate may be responsible for the debts of the decedent (up to the exact dollar amount of their inheritance). If the heir inherited $50,000 and owed $100,000 in debt, then the creditors would only seek the additional 50k.
Due to the financial implications of succession planning in Louisiana, it's critical that you reach out to our New Orleans estate planning lawyers today for guidance and a consultation.
Succession Planning for Businesses
Succession plans are also heavily utilized as tools for protecting the future and sustainability of businesses. To ensure that a business remains functional, even in the event of crisis or loss, succession plans revolve around two exit strategies:
Crisis succession – these are the unforeseen events such as injuries, disabilities, death, or illness. It's often more difficult to plan for these due to the random nature of each.
Ordinary exits – these generally apply to organic transitions within the business such as retirement. The succession strategies involved in these cases are usually straightforward and highly organized.
Any effective succession plan within a business will cover a wide array of issues that include their own plan of action. Some of these issues may include:
How to determine the value of the business, and whether a valuation is required by an external party
Who will be the successor(s) and how will that be determined?
How will tax benefits be managed and maximized?
---
If you are seeking to create a succession plan for your business in Louisiana, our estate planning attorneys in New Orleans can help to provide a reliable framework for sustainability after the event of a loss or natural transition.
--- Efficient & Cost Effective

Devoted To Our Clients

Honest & Trustworthy

Years Of Experience