Prenuptial & Postnuptial Agreements
in Louisiana
Fair & Efficient Solutions with Our New Orleans Family Lawyers
While getting married can be one of the most joyful experiences of your life, you never know what the future holds for you and your spouse. However, a great way to protect the financial future of both parties is to establish a prenuptial or postnuptial agreement. It is important to understand that these matrimonial agreements are not only enforced in the event of a divorce, but they can determine how property and assets acquired during the marriage will be fairly handled.
At Lowe Stein, LLC, our New Orleans prenuptial and postnuptial agreement lawyers assist couples who are preparing for their marriage or couples whose circumstances have changed during their marriage which require the specific protections afforded by prenuptial or postnuptial agreements. With more than 40 years of experience, we have the complete knowledge of Louisiana family laws to explore all of your legal options and obtain the results you desire.
---
For more information or to schedule a consultation with our New Orleans prenuptial and postnuptial agreement attorneys, contact us online or call 504-517-8160 today.
---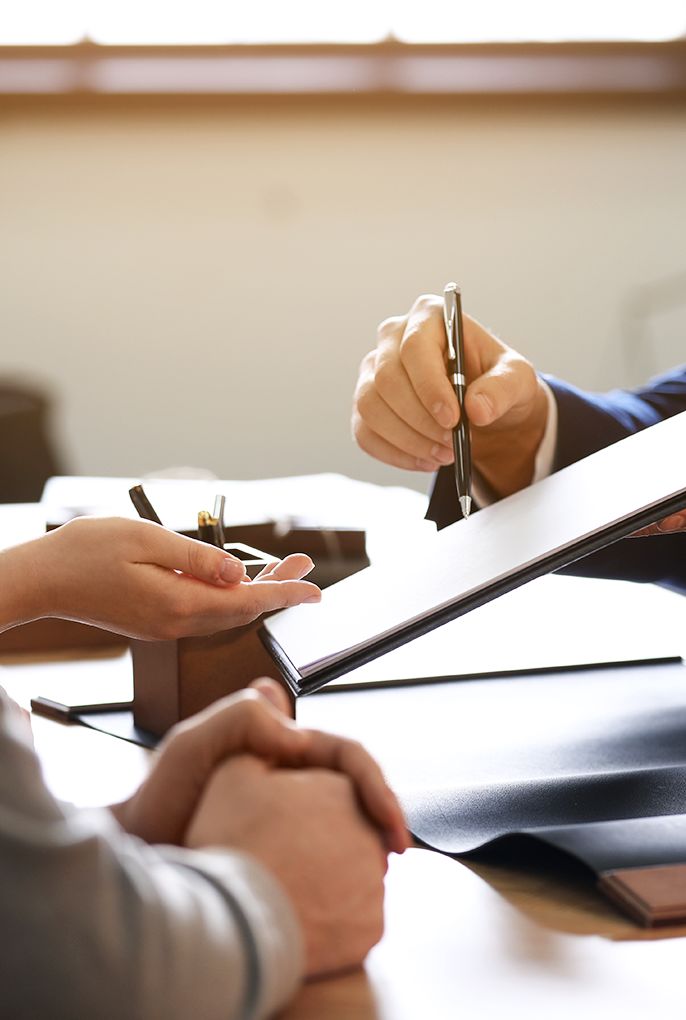 What Is a Prenuptial Agreement?
The purpose of a prenup (or "matrimonial agreement") is to designate prior to the marriage which assets and debts will be considered personal property, in the event of a divorce. Any assets that are not considered personal property are usually considered community property during a divorce, which means it can be divided between both parties during the property division phase of the divorce proceedings.
What Is Included in a Prenup?
Prenuptial agreements typically cover the following:
Reimbursement for specific amounts spent during the marriage

How expenses will be divided between both parties during the marriage

How assets and debts should be divided

Whether or not

alimony

will be paid by one spouse to another and for how long

What properties are owned privately by each spouse

When the terms of the agreement will take effect
Can You Break a Prenuptial Agreement?
A prenuptial agreement is only binding if both spouses have signed it prior to the marriage occurring. There are certain situations in which a prenuptial agreement is not enforceable, including:
If both spouses were not mentally competent at the time of signing

If one spouse was forced to sign the agreement under duress

If the agreement is ambiguous or has serious errors in it

If either spouse lied about their assets and debts at the time of signing
Breaking a prenuptial agreement is only possible if the agreement is not legally enforceable.
What Is a Postnuptial Agreement?
A postnup, or "post marital agreement" is very similar to a prenup, except that it is usually drafted and signed after the marriage has already occurred.
What Is Included In a Postnup?
A postnuptial agreement includes the same parameters that a prenuptial agreement includes.
Is a Postnuptial Agreement Legally Binding?
In most cases, postnups are also legally binding. However, similar to prenuptial agreements, there are a few situations in which the agreement may not be enforceable:
If one party was pressured into signing the agreement

If either spouse did not fully disclose their assets or debts prior to signing

If the agreement is grossly unfair to one party

If the agreement was fraudulently signed
---
If you believe that your prenuptial or postnuptial agreement is not legally binding, reach out to our team of New Orleans attorneys today to discuss your situation. We may be able to help you get the agreement thrown out.
---
Which Is Better: A Prenup or a Postnup?
In general, a prenuptial agreement will be easier to enforce in court than a postnuptial agreement. This is because it's easier to prove that there was no coercion involved before both parties were married than it is to prove there was no coercion involved when both parties had already mixed their assets together. If you are worried about protecting your assets in the event of a divorce, the team of New Orleans prenuptial and postnuptial agreement attorneys at Lowe Stein, LLC can help.
Why Should I Establish a Prenuptial & Postnuptial Agreement?
Louisiana is a community property state, which means that all marital property must be divided 50/50. Sometimes this split can be seen as unfair, especially if one spouse ended up paying for most of their marital property.
Many couples create these matrimonial agreements in order to "opt out" of the community property regime and modify their own rules. While this "opt out" provision can be seen as a way to prevent the other from obtaining their property and assets, it can protect and defend their spouse from their party creditors from liabilities they may incur. In addition, couples can still own property together if they decided to do so based on the terms of their agreement.
The following are the common reasons why a couple may decide to get a prenuptial agreement:
One spouse has a greater amount of property and assets than the other
One spouse gives up a lucrative career in order to stay at home with children or follow the other spouse to a new geographical location
One spouse has children from a prior marriage
One spouse is part of a family business
You may want to consider a postnuptial agreement when your relationships changed due to the following:
Birth or adoption of a child
Change in career
Inheritance
Let Us Draft Your Matrimonial Agreements Today!
While it may not be the most romantic way to talk about finances, deciding to get a prenuptial or postnuptial agreement can ensure that you and your spouse can openly communicate about marital finances and know that your spouse doesn't have ulterior motives in your marriage. Our New Orleans prenuptial and postnuptial agreement lawyers can help you navigate through the process of drafting a prenuptial and postnuptial agreement that benefits you and your spouse.
---
Let us help you draft a prenuptial or postnuptial agreement that protects the things that are important to you. Call (504) 517-8160 today or reach out to us online.
---