New Orleans Divorce Lawyers
Call a Louisiana Family Law Expert at
(504) 517-8160
Divorce can be the most emotionally draining and stressful experience a person endures in their lifetime. For the best possible outcome, it is imperative to seek legal representation from an experienced New Orleans divorce lawyer.
Lowe Stein, LLC is dedicated to helping you start a fresh, new chapter in life. With more than 40 years of experience, our team possesses a comprehensive knowledge of Louisiana family law in order to help you navigate the complexities of your case.
Why You Need a New Orleans Divorce Lawyer Experienced in Family Law
Divorce in New Orleans frequently involves an extensive range of other family law matters, such as:
These divorce matters can be complex. Having an experienced New Orleans divorce attorney on your side, fighting for your best interest can make a world of difference when it comes to the outcome of your case. If you are facing a family law matter, turn to the team at Lowe Stein, LLC for personalized representation and guidance.
---
For more information or to schedule a consultation with one of our New Orleans Divorce lawyers, contact us online or call 504-517-8160 today.
---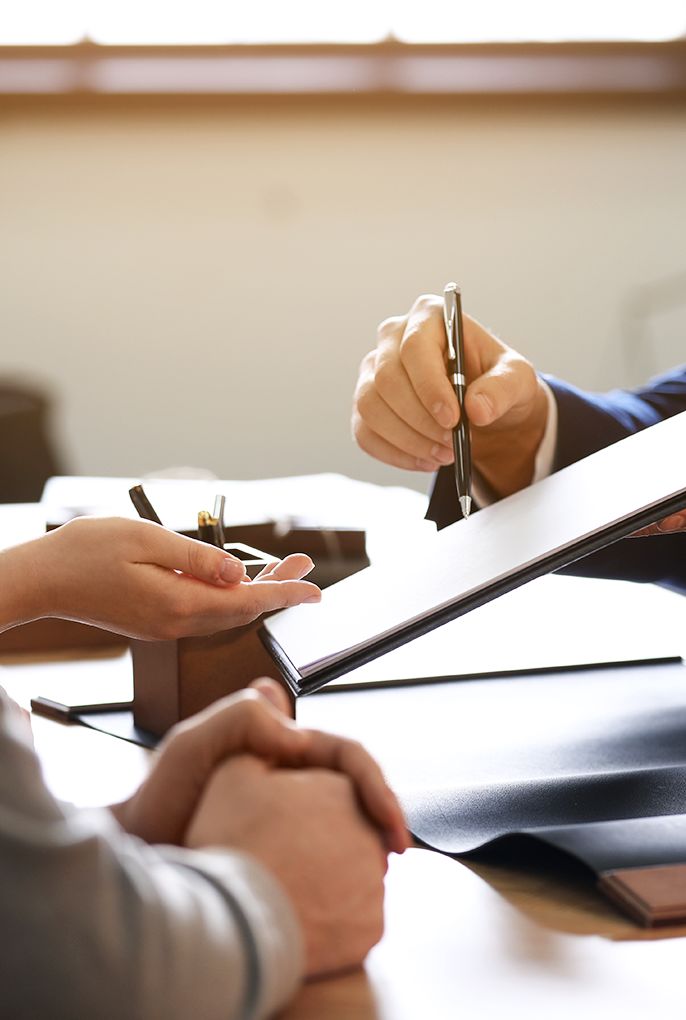 Grounds for Divorce in Louisiana
In Louisiana, the grounds for divorce are no-fault and fault-based.
No-fault divorce is granted under certain conditions:
If you and your spouse have lived separately and continuously apart for at least 180 days and you don't have children together who are under 18 years of age; or

If you have lived separately and continuously so for at least 365 days and you don't have children together under 18
At-fault divorce in Louisiana may be granted if:
Your spouse committed adultery.

Your spouse committed a felony and has been sentenced to imprisonment with hard labor or sentenced to death.

Your spouse physically or sexually abused you during the marriage.

Your spouse physically or sexually abused your children or step-children during the marriage.

A criminal or civil protective order was issued against your spouse for abuse during your marriage in order to protect you or your children or step children.
At-Fault Divorce vs. No-Fault Divorce
Choosing the grounds for divorce is very important because it will give you an idea of how everything else will play out. It's a decision that might also be influenced by your relationship with your spouse and how well you can work together.
At-Fault Divorce Pros and Cons
Pros
No need to wait to fulfill the separation period requirements

Proving fault may mean that the spouse who files may get more spousal support or a bigger portion of

marital property
Cons
Takes longer

More expensive than no-fault divorce

May be difficult to prove and if you are unable to prove fault, it is treated like a no-fault divorce

Likely to create conflict and emotional harm

May turn the relationship bitter

May be more difficult if children are involved
No-Fault Divorce Pros and Cons
Pros
Less Expensive

Quicker than at-fault-based divorce

Less conflict

Less emotional harm

If monetary settlement will be involved, the amount is based on the spouse's need, ability to pay, and contribution to the family finances

May empower those who are in abusive relationships to leave because there is no need to testify about any abuse that occurred
Cons
Spousal support

or alimony is not granted

It Is one-sided because if the other spouse actually wishes to save the marriage, their desires cannot be considered or heard

Difficult if you and your spouse do not have an amicable relationship

May be criticized by others because it is a convenient option
Military Divorce in Louisiana
Military divorce is treated the same way as any uncontested or contested divorce in Louisiana, but in addition to spousal support and child support, there are more things to consider such as how it will affect the distribution the military spouse's pension and child relocation.
Requirements for Filing Military Divorce
Before filing, these requirements are that you and your spouse must have lived or have been stationed in Louisiana for at least 6 months. If your spouse is deployed or is unable to respond due to reasons related to their service, the divorce cannot move forward. The court will not allow for a default judgment in an uncontested divorce while your spouse is active in the military unless they sign a waiver that acknowledges the divorce.
How Does Child Support and Alimony Work?
The amount of child support and spousal support that must be paid is calculated as it would be as a Louisiana state divorce, however, there is a federal regulation that the awards may not exceed over 60% of a servicemember's pay and allowance. Federal regulations also require that children of those in the military as well as veterans must provide child support.
Child Relocation and Military Divorce
Because military service typically requires a lot of travel or moving frequently, the court will need to determine if it is in the best interest of the child if they will need to relocate. Relocation provisions may be included in a custody order by request.
Distribution of Military Spouses' Pension
The Uniformed Services Former Spouses' Protection Act governs the retirement benefits of those in the military and it directs how it should be divided in divorce. For a divorcing spouse to be able to have a claim to a military spouse's retirement, they must have been married to the servicemember for at least 10 years while the military spouse was on active duty.
Speak With a New Orleans Divorce Attorney Today
Support and property issues significantly impact the finances of both parents and even the welfare of the children. Custody issues impact the daily lives of parents and their children. With such high stakes, your best interests need to be protected by a skilled New Orleans divorce attorney. Our firm can educate you on your legal options from start to finish.
In general, the cost of getting a divorce is a significant concern for many people. With the legal assistance of our experienced divorce attorneys, it is possible to obtain your desired outcome at an affordable cost. We can help you better understand divorce laws in Louisiana and what is important and necessary for you to know in your divorce.
Divorce Resources
---