New Orleans, Louisiana Tax Attorneys
Federal, State & Local Taxation Solutions
As knowledgeable business people; Lowe Stein, LLC has resources and experience to establish creative and effective solutions which are intended to help you meet your tax goals. Our New Orleans tax lawyers understand the complexities involved with the ever-changing laws of federal, state, and local taxes.
Our Louisiana attorneys provide our New Orleans tax services and advice to:
Limited liability corporations
Partnerships
Tax-exempt organizations
Corporations
Individuals
Gift and

Estate Taxes
---
For more information or to schedule a consultation with our New Orleans tax attorneys, contact us online or call 504-517-8160 today.
---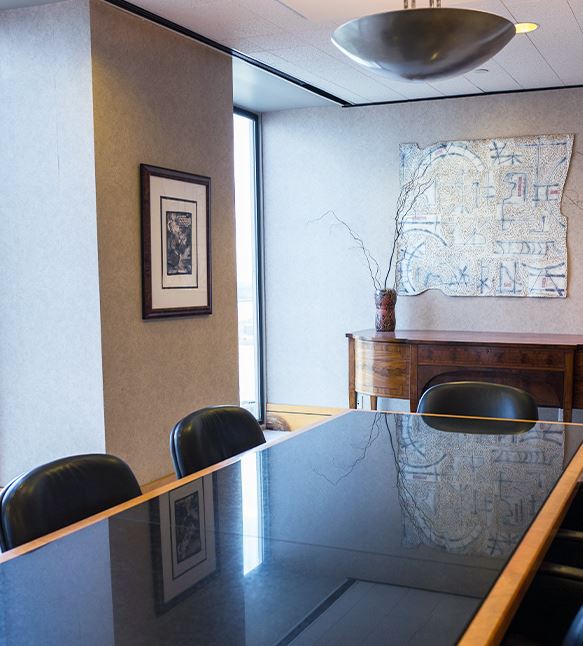 Tax Planning & Advice in Louisiana
Our team of New Orleans tax planning lawyers have more than 40 years of legal experience and have represented clients with an array of tax matters before the IRS, state revenue agencies, and in court. We also provide a wide range of tax planning services for businesses and individuals throughout Louisiana.
Our Louisiana tax planning services include providing advice on tax issues such as:
Reorganizations, acquisitions, and mergers -

When you're undergoing huge changes to your business, careful corporate tax planning is essential for optimal tax structures and saving money.

Helping private foundations and tax-exempt organizations to navigate tax issues -

Your organization must be run a certain way to maintain its status as tax-exempt. We know all the considerations you should be aware of, and we can tell you any areas of concern.

Foreign tax credits - Foreign tax credits often seem like a simple issue to tackle yourself, but it's almost always more complicated than people realize.
Filing yearly taxes - There are so many tax breaks people miss out on every single year without professional legal help to illuminate them. Others miss out on tax relief solutions they didn't know they were even qualified for.
And more
We work with clients in a wide range of industries, including:
Healthcare

Construction

Manufacturing & distribution

Hospitality

Non-profit

And more
We have built up a great familiarity with Louisiana tax laws and regulations and how they apply to all different types of situations.
Louisiana Tax Attorneys vs Out-of-State Tax Attorneys
You may come across nationwide law firms or law firms spread out across multiple states who claim to be tax experts. As far as federal law is concerned, that may be true. But when you get down to a state level, things become a lot more complicated and varied. Slipping up on even the smallest details can have large consequences. It's always better to hire a local, Louisiana tax attorney.
"Do I Need a Tax Attorney?" Signs You May Need a Tax Lawyer as an Individual
You might need to hire a New Orleans tax attorney if you are facing any one of these situations:
IRS Audit - If you have been audited by the IRS, there is no need to panic. With our tax lawyers, legal aid is at your fingertips. You may

appeal

the audit if you believe it to be an error, but you must act quickly; you must file within 30 days of the date that appears on your notification letter.
Tax Debt - Not being able to pay debt is truly one of the most distressing feelings there is. However, with tax debt, you have options. Additionally, if you believe the amount to be incorrect, you may be able to get the amount reduced.
Inheritance Issues - A tax lawyer is a good idea for very high amounts of inheritance money. But even if you aren't leaving behind that much, the IRS has constantly changing rules for inheritance that you'll want to be sure to know about.
Planning on Starting a Business - Filing taxes as an individual is complex enough, so taking on more with a business can be overwhelming at first. There's no need to worry with our legal experts--we can assist you all the way from the beginning to advise you on the tax situations ahead of you.
Hire Our Firm for Louisiana Tax Services Today!
Founded in 1987, our Louisiana law firm has worked hard to earn a positive reputation in the community. We are known for producing great work, providing personalized attention, and for our honesty and integrity in the way we practice law. Our New Orleans tax lawyers have devoted themselves to serving clients in an enthusiastic and compassionate manner, coming up with a workable approach to any challenge you bring us. Efficient & Cost Effective

Devoted To Our Clients

Honest & Trustworthy

Years Of Experience