New Orleans Civil Litigation Lawyers
Experienced Litigators in Louisiana
When you are faced with complicated legal matter and you need a New Orleans civil litigation lawyer on your side to fight for you and protect you in court, our team is here to help. We believe that you deserve strong, tenacious representation and you can count on us to provide you with exactly that. Our firm was founded in 1987 and since that time, we have received a number of different awards, including Super Lawyers®, US News Best Lawyers - Best Law Firms, and The Best Lawyers in America.
---
For more information or to schedule a consultation with our New Orleans civil litigation attorneys, contact us online or call 504-517-8160 today.
---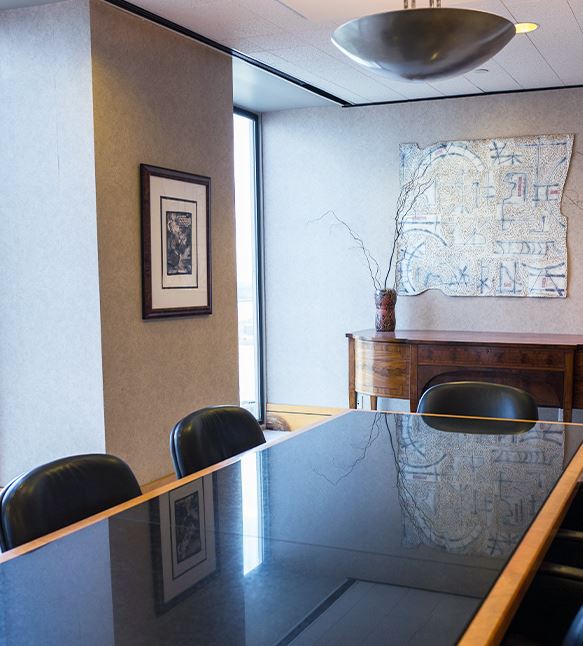 What Does a Civil Litigation Lawyer Do?
A civil litigation lawyer in New Orleans represents either plaintiffs or defendants in civil lawsuits. A civil attorney can handle a wide range of cases from business litigation to family law. At Lowe Stein, LLC, our team of litigators in New Orleans, LA offer representation in a wide variety of civil cases.
Types of Civil Litigation
Business Litigation
Business litigation refers to legal representation of businesses or companies in lawsuits. Business litigation attorneys may work directly with a company as an in-house legal counsel, or they may be employed on a case-by-case basis. A New Orleans business litigation lawyer may represent a company in any of the following types of legal situations:
Drafting legal documents on behalf of the company

Litigating shareholder disputes or concerns

Addressing breach of contract issues

Lawsuits against the company from former disgruntled employees

Tax liability

and IRS issues for the company

Defending the company in product liability lawsuits

Patent or intellectual property law issues
Business lawyers aren't just for large corporations, even small businesses need legal representation sometimes. Whatever your legal needs may be, our team can help get you on the right track!
Healthcare Litigation
Healthcare litigation is specialized for the medical field. A healthcare litigation attorney may represent small clinics, large hospitals, and anything in-between. Some of the common legal situations that may arise in these types of environments include:
HIPAA violation lawsuits (this usually revolves around the healthcare facility's perceived failure to comply with HIPAA privacy standards)

Employment disputes

(this can include doctors, nursing staff, independent contractors, etc.)

Reimbursement litigation (this is when healthcare patients dispute the bills they receive due to perceived overcharging and inappropriate billing)

Representing healthcare providers in medical malpractice lawsuits

Investigating and litigating claims of fraud in the healthcare environment
If you are in need of a professional healthcare litigation attorney in New Orleans, you can contact Lowe Stein, LLC today to discuss your needs.
Securities Litigation
Securities law refers to legal action taken on the part of investors or stockholders against a company that has in some way violated their obligations to those shareholders. Some examples of securities litigation include:
Fraudulent reporting of financial data to convince investors to invest more or stay invested in the company

Insider trading allegations

Fraudulent or deceitful purchase or sale of securities

Failing to report potential liabilities to investors

Misrepresentation of future earnings or actions
If you or other stockholders suspect a company of any of the above activities, the New Orleans securities litigation lawyers at our firm can help fight on your behalf, whether through a class action claim or a personal lawsuit.
Trial Litigation
Trial litigation refers to the act of going to trial over a legal matter, rather than settling the case out of court or pre-trial. Our team has what it takes to take your case to trial and fight for your fair compensation if you have been wronged. Put your trust in Lowe Stein, LLC by contacting us today.
Appellate Litigation
Appellate litigation is the act of litigating an appeal. If you are unsatisfied with the ruling that was handed down for your case, whether it be a business litigation ruling or a family law ruling, you may be able to file an appeal and have the case reviewed by a panel of different judges.
---
If you are in need of legal representation and are looking to hire a New Orleans civil litigation lawyer, you can contact our firm today to discuss your needs. Call (504) 517-8160 today to get started.
--- Efficient & Cost Effective

Devoted To Our Clients

Honest & Trustworthy

Years Of Experience