New Orleans Real Estate Lawyers
Skilled Representation You Can Rely On - Call Lowe Stein, LLC Today
While real estate today is a complex industry, it remains one in which individuals are critical and local contacts are important. We offer our clients:
For more than three decades Lowe Stein, LLC have been providing exceptional real estate legal services to those in New Orleans faced with complex legal matters. Since 1987, we have gained a reputation for honest and trustworthy counsel.
---
To find out more about how our firm can help you, contact our New Orleans real estate lawyers to schedule a confidential case evaluation or submit our online form.
---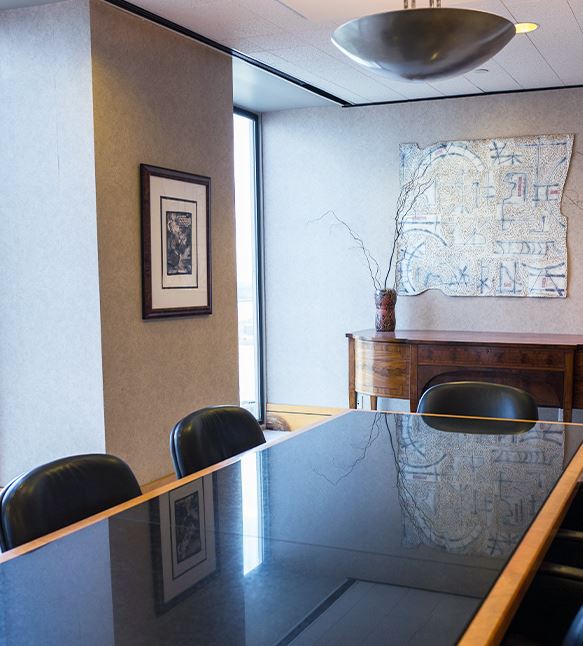 Real Estate Litigation Services We Offer
Financing Services
Developing Financing Techniques
A real estate finance lawyer in New Orleans can help represent both lenders and borrowers when developing a financing plan that works for you. Whether you're looking at purchasing a commercial property or a residential property, we can help ensure the process goes smoothly and that your best interests are kept in mind.
Joint Ventures
A "joint venture" refers to when two or more investors join forces and together invest in purchasing or developing a property. Our team of New Orleans real estate development lawyers can help you navigate the process and ensure that you and your partner(s) are set up for success.
Acquisition and Disposition Services
Land Annexation
Land or property annexation occurs when a city or county attempts to annex property by bringing it into their city limits. If you are not interested in having your property annexed, you may want to hire a New Orleans real estate lawyer to represent you and your best interests.
Easement Agreements
An easement agreement is an official document that grants permission to the easement holder to cross or use a portion of that individual's private property. If you need help securing an easement agreement, our team of real estate lawyers in New Orleans can help you get what you need.
Tax Planning
Whether you are an investor or a property owner, real estate taxes can be complex and can catch you off-guard if you don't stay on top of things. The New Orleans real estate legal team at Lowe, Stein, Hoffman, Allweiss & Hauver can help you plan and prepare your real estate taxes so you can spend less time worrying about what you may or may not be missing.
Leasing Services
Lease Negotiations/Dispute Resolution
When it comes to leasing a property, whether you are the lessor or the lessee, it's important to ensure that your interests are protected and that your lease agreement covers everything that needs to be addressed. Our team of real estate attorneys in New Orleans can help you develop a lease agreement that meets your needs. We can also help you litigate lease negotiations and resolve any disputes that may arise.
Pre-Lease Arrangements
Pre-leasing refers to signing a lease or an agreement prior to the property becoming available for lease. This can mean pre-leasing an apartment or even pre-leasing a home. Pre-leasing can be particularly complex because oftentimes you are signing an agreement and making a downpayment for a property that you haven't seen yet. Get help from our legal team to ensure that your rights are protected during this process.
Real Estate Litigation & Dispute Resolution Services
Bankruptcy & Foreclosure
If you find yourself needing to file for bankruptcy or foreclose on your home or commercial property, we can help you navigate this difficult process. We can help you with the sale of your home and with navigating filing for bankruptcy. If you need help, don't hesitate to reach out to our New Orleans real estate dispute litigation attorneys at Lowe, Stein, Hoffman, Allweiss & Hauver L.L.P. today.

---
If you need help with any of the above-mentioned real estate matters, our team of New Orleans real estate attorneys can help you get started. Call (504) 517-8160 today or contact us online.
--- Efficient & Cost Effective

Devoted To Our Clients

Honest & Trustworthy

Years Of Experience