New Orleans Business & Commercial Lawyer
Handling Commercial & Business Litigation Matters
As a business owner in Louisiana, you have worked hard throughout your life to turn your vision into a successful company. However, you may experience several changes related to your business, such as introducing new products, growing your workforce, expanding your brand, or even dealing with legal issues. Business law and commercial law generally govern business, commerce, consumer transactions, as well as forming or managing a company, mergers and acquisitions, property issues, and shareholder rights.
At Lowe Stein, LLC, we provide skilled and attentive legal services to small business owners and large corporations. Our New Orleans business and commercial law attorneys have been advising and representing businesses throughout Louisiana for over 40 years. No matter the complexity of the business or commercial matter, do not hesitate to let our legal team protect your rights and best interests.
Our experienced New Orleans business and commercial attorneys are ready to assist with the following:
Asset sale or purchase
Asset protection
Business formation
Buy-sell agreements
Commercial leases
Corporate governance
Employee documents and handbooks
Risk management
---
For more information or to schedule a consultation with our New Orleans business and commercials lawyers, contact us online or call (504) 517-8160 today.
---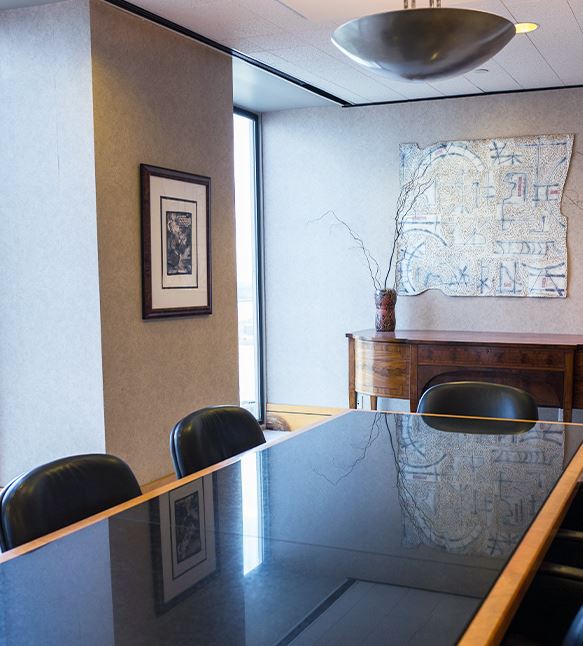 What Are Common Types of Business & Commercial Disputes?
Breach of Contract
Contracts are legally binding agreements between partners, staff, vendors, customers, and many other parties that must be upheld. A breach of contract occurs when a party fails to honor their legal agreement.
Common examples of breach of contract include:
Missed deadlines
Lack of payment
Unperformed obligations
Misinterpreting the contract provisions
Knowingly withholding information
A change in circumstances that makes it impossible to fulfill the agreement
Engaging in illegal activity
Partnership Disputes
Partnership disputes often arise when the partners disagree about the best interests of the business, where the business should be headed, changes in leadership, and financial disputes. In addition, a partner may want to leave the business and take the rights to a product with them.
Shareholder Disputes
Shareholders have a vested interest in business operations. If the business partners fail to properly manage the company, the shareholders may lose profit. It is not uncommon for shareholders to use the business or its executives for mismanagement and other forms of misconduct that results in financial losses and other damages.
Employment Disputes
Louisiana is an "at-will" employment state, which means an employer can fire a worker based on any reason at any time. However, there are certain exceptions to this law. A common example of wrongful termination is being fired for an illegal reason, such as discrimination or retaliation. Other common employment disputes involve denied benefits, hostile work environments, unsafe working conditions, and contract violations.
Business Torts
Business torts refer to damages sustained to a business operation. When one business suffers a financial loss due to another business's misconduct, the former can file a business tort lawsuit against the latter in order to recover past and future financial losses.
Common grounds for a business tort lawsuit include:
Fraud
Breach of fiduciary duty
Invasion of privacy
Breach of confidentiality and nondisclosure agreements
Business defamation
Trade libel
Trademark infringement
Whistleblower cases
Intellectual Property Disputes
Intellectual property consists of generally intangible property. Common types of intellectual property include patents, trademarks, copyrights, and trade secrets. Infringement is the most common type of intellectual property dispute and occurs when a person or entity uses or appropriates an intellectual property without the owner's permission.
---
If you are experiencing a business or commercial dispute in Louisiana, contact us at (504) 517-8160 today to speak with our New Orleans business and commercial lawyers and learn how we can help resolve your case.
--- Efficient & Cost Effective

Devoted To Our Clients

Honest & Trustworthy

Years Of Experience