New Orleans Employment Lawyers
Trusted Employment Law Attorneys in Louisiana
Local, state, and federal laws provide certain rights in the workplace, whether you are an employee or an employer. If any of these parties are unfairly treated or any of their employment rights are violated, one of the most important steps to take is to hire an experienced employment lawyer to ensure employees are treated fairly and employers comply with all the laws that apply to the job.
At Lowe Stein, LLC, our New Orleans employment attorneys provide our clients with knowledgeable and personalized legal counsel inside and outside the courtroom. With more than 40 years of experience, we understand what it takes to help you obtain the most favorable result possible in your case. Do not hesitate to let our legal team evaluate your case, determine all your legal options, and guide you through the complexities of the legal process.
---
Call (504) 517-8160 or contact us online today to schedule an initial consultation with our experienced employment lawyers in New Orleans, LA.
---
---
Contact our New Orleans employment attorneys today at (504) 517-8160 to discuss your case and learn how we can help you!
---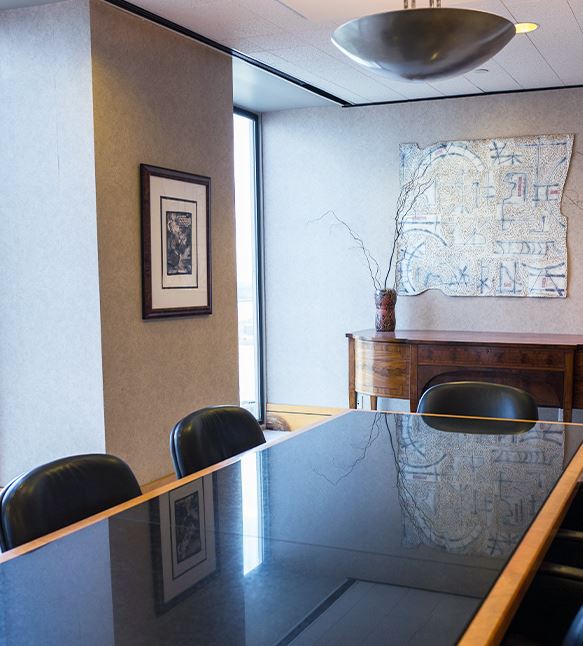 Resolving a Range of Common Employment Disputes in Louisiana
Workplace Discrimination
Employment discrimination is a form of illegal discrimination on the job based on legal protected characteristics.
Common protected characteristics include:
Race or color
National origin
Gender
Age
Disability
Religion
Pregnancy
Discriminating against someone means treating that person in a different or less favorable manner for some reason. Federal laws prohibit employment discrimination against an employee and even a job applicant during a wide range of work situations, such as hiring, firing, promotions, wages, benefits, and training.
Recommended Reading: How to Fight Discrimination in the Workplace
Workplace Harassment
Employers must maintain a safe working environment for their workforce. If an employee experiences hostile actions or harassment in any form, he/she can automatically hold the employer liable for harassment by a supervisor and even coworkers and third parties in the workplace.
Common forms of workplace harassment include:
Discriminatory harassment
Physical harassment
Personal harassment
Psychological harassment
Verbal harassment
Power or authority harassment
Sexual harassment and quid pro quo sexual harassment
Cyberbullying
Third party harassment
Retaliation
Wrongful Termination
Louisiana is considered an "at-will" employment state, meaning that employers are allowed to fire an employee for a good reason, a bad reason, or no reason at all. However, there are several exceptions to at-will employment in this state that prevents employers from arbitrarily terminating workers.
The following are common examples of wrongful termination in Louisiana:
Breach of contract (e.g., termination in violation of a written contract or a union collective bargaining agreement)
Termination in bad faith or malice
Discriminatory firing
Retaliatory firing
Wage & Hour Disputes
When an employee accuses an employer of not properly compensating him/her for their time on the job, this is considered a wage dispute. Other examples of wage and hour disputes include failure to pay a worker for overtime hours, failure to properly distribute earned tips, and worker misclassification to avoid properly paying employees and providing certain benefits.
FMLA Disputes
The Family and Medical Leave Act (FMLA) grants employees up to 12 weeks of maternity/paternity leave or leave for a serious personal or family illness in a single 12-month period. If an employer denies your state or federal leave rights or retaliated against you for exercising your rights to family or medical leave, an employment attorney in New Orleans can take legal action against your employer for attempting to prevent you from taking entitled leave.
Severance Disputes
Employers may offer certain types of compensation to employees who leave their company in return for signing a contract that requires the employees to waive any rights to take future legal action. Severance negotiations also include non-compete or non-disclosure agreements. Whether you are an employer offering a severance agreement or an employee who has received one, a New Orleans employment lawyer can help either party understand their contractual rights or address any potential issues.
---
Call Lowe Stein, LLC at (504) 517-8160 to speak with our knowledgeable and skilled employment attorneys in Louisiana.
--- Efficient & Cost Effective

Devoted To Our Clients

Honest & Trustworthy

Years Of Experience