New Orleans Education Law Attorneys
Protecting Your Rights in the Education System
Our New Orleans education lawyers have more than 40 years of experience and a solid trustworthy reputation. We are committed to protecting the rights of university faculty, staff, and students with trust, honesty, enthusiasm, and integrity.
On This Page:
---
For more information or to schedule a consultation with our education attorneys in New Orleans, contact us online or call 504-517-8160 today.
---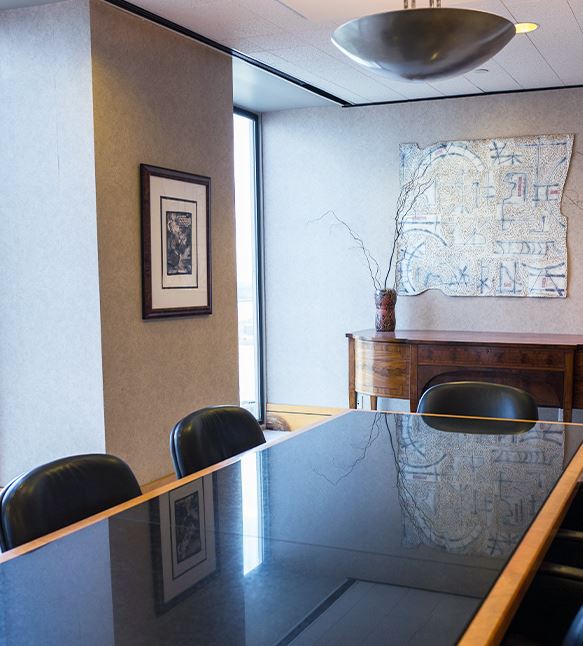 Common Education Law Cases
University Faculty and Staff Cases
We provide zealous representation of university faculty and staff in employment matters arising out of tenure, breach of contract, discrimination and internal disciplinary proceedings.
Denial or Revocation of Tenure in Louisiana
Once a teaching faculty or staff member has been awarded tenure, there are very few situations in which that tenure can be revoked. Some of the valid reasons for dismissal can include: immoral conduct, neglect of duty, noncompliance with school rules, fraud, etc. If you believe that you have had your tenure unfairly revoked, we can help you pursue legal action against the institution you work for.

A relatively new event that has been happening more frequently is university professors suing their schools over being wrongfully denied tenure. While these situations are complex, there have been more rulings recently in which the side of the faculty member is upheld by the court. If you believe you have a strong case here, you can reach out to our New Orleans education lawyers today to discuss your situation in a consultation!
Teacher Breach of Contract in Louisiana
A breach of contract can occur both on the teacher's part and on the part of the institution. Perhaps the most common breach of contract by an institution is wrongful termination of a faculty member based on any of the following:
An educator taking a leave of absence that is not in violation of their contract

Perceived violation of school rules that did not actually occur
If your school has violated their contract with you in some way, you may have grounds to pursue legal action against them. A favorable settlement could result in you being compensated for lost income, or being reinstated to your teaching position.
Discrimination in Louisiana
Just as in any other job, teachers may face discrimination in the workplace. This could take many forms including:
Denied tenure or promotions on the basis of race, religion, sex, etc.

Termination or discrimination based on age

Refusing to hire an individual based on disability

Unfair compensation practices based on things like race, religion, sex, age, etc.
Any form of discrimination in the workplace is against the law and is protected by both State and Federal governments. If you believe you have been the victim of discrimination as an educator, call Lowe Stein, LLC today to discuss your situation. You may have grounds to file a teacher discrimination case.
Teacher Disciplinary Proceedings in LA
Discipline of teachers in Louisiana must follow a specific procedure, according to Louisiana Revised Statutes 17:443. This procedure includes:
Providing written reason for disciplinary action to the teacher in question

Allowing opportunity for the teacher to respond before issuing a final decision
When a tenured teacher is being confronted with disciplinary measures they have the right to a review hearing with one of the institution's disciplinary hearing officers on the school board. If you have been denied your hearing opportunity, or if your employer never provided you with written notice of their reasons for disciplinary action, you may have grounds to pursue legal action.
University Student Cases
The university student disciplinary process can be daunting. This is especially true when university policies and procedures are not followed and, as a result, a student's rights are violated. Our New Orleans education law attorneys are experienced advocates and advisors for students involved in university disciplinary proceedings, including matters involving Title IX. We have successfully pursued injunctive and other legal and administrative relief on behalf of students whose rights were violated when the university system failed.
Students Rights Violations
As a university student you have certain rights of speech, religion, and privacy that are protected by law. Some of these rights include:
When these rights are violated (or any other rights that are protected by law), you may have grounds to pursue legal action against the offending university.
Student Disciplinary Procedures
Exact disciplinary procedures tend to vary from one state to the next and from one school district to the next. Our team can look at the specific policies laid out by your university and help you determine whether or not your rights or the policy have been violated in some way. Student disciplinary action can include many things, but some of the most common are detention, suspension, and expulsion.
In some cases your university may also have a set of policies governing your behavior when off-campus. The team at Lowe Stein, LLC can look into your student handbook and help determine whether or not your personal rights have been violated either by the policies laid out by the school or by the disciplinary process that has been used.
Title IX Violations
Title IX refers to a specific amendment in the Education Amendments of of 1972 that protects student's rights to not be discriminated against on the basis of sex or sexuality. This law applies not only to college campuses, but also to collegiate-level sports. If you believe that your rights have been violated or that you have been discriminated against based on your sex, you can reach out to our firm today for legal representation. Let our New Orleans education lawyers fight for you! Efficient & Cost Effective

Devoted To Our Clients

Honest & Trustworthy

Years Of Experience